Last night Microsoft unveiled Surface, its entry into the already crowded tablet arena. The name, you might be thinking, sounds awfully familiar. That's cause it is. Anyway, the hardware of this reincarnation is not a table, it's actually quite sleek.
It's thinner and lighter than an iPad, and has a built in kickstand. But here's the kicker, the "smart cover", doubles as a keyboard. Combine this with Microsoft Office, and I think you might have a competitor in the works. It has a stylus that can work even when your hand is on the screen, a USB port, and all the bells and whistles you'd want to see from a mobile machine.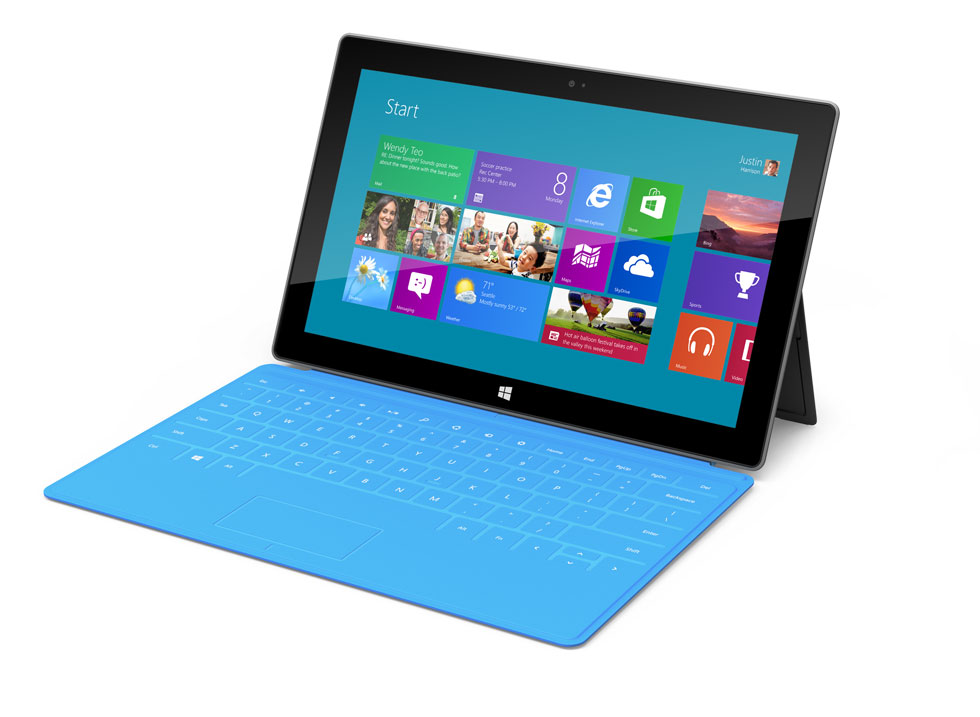 Unfortunately, I can't end the article there. Despite the fact that Microsoft blew me away by revealing a hot tablet, they still might let us down anyway. They were unable to provide a concrete release date, pricing, or battery life. Those three factors could easily change this purchase from a must-have, to a don't-bother.
And then there's the name. You'd think they'd call it Microsoft Surface/Surface Pro, or something along those lines. It's a popular naming scheme used by a few other companies, and even in their own product lines. But alas, they went with the succinct "Surface for Windows 8 Pro." Rolls right off the tongue, right?
All in all, I'm still impressed with what I saw yesterday. The form factor is good, and the potential is there. And when Microsoft takes the hardware and software into their own hands, the usually do a good job. Hopefully when it comes out in the fall, Microsoft won't let us down.