This morning Google put up some new details regarding Project Glass, including a video showing what it's like to wear Glass, and a list of things that Glass can do. They are also sponsoring a new contest where anyone can join the Glass Explorers (people who will be getting the Developer Edition). I was fortunate enough to be able to attend the Glass Foundry event in New York earlier this month, and got to experience Project Glass first hand. While I cannot say too much more than what you can gather from the Google page, I do have some exciting news!
Me (and my team, which included Jacob Hilker and Ryan Warner), won the Glass Foundry Hackathon! Like I said, I cannot share much more about it, but I do have this sweet picture of me wearing them: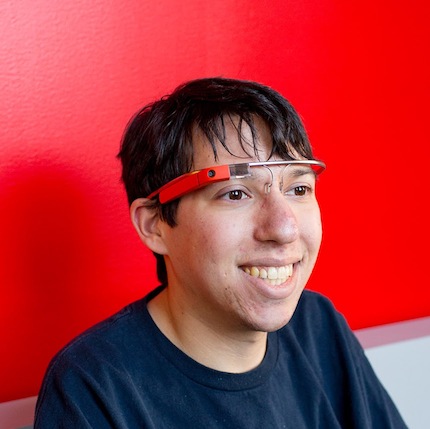 And the best part is the prize for the winners – a free Glass Explorer device (when they are available, of course).